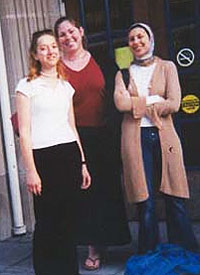 Are you looking for a dynamic office environment where you will be challenged and learn new skills?
Many offices at The George Washington University have numerous opportunities for motivated and creative students to join their staff teams! We invite you to read through the information on the staffing opportunities pages off the Living @ GW website to see if there is a position that may be a good fit for you. To apply, use either the log-in on this page, or follow the directions provide for that specific position. If you have any questions, please feel free to contact the sponsoring office for the specific position you are considering.
Let's Get Started...
Please log in to the application: